The Rickshaw Run
In the charity race The Rickshaw Run several dozens of one to four member teams try to cross difficult terrain of Indo-Nepalese continent in motor rickshaw and by that raise money for charity organizations operating in the region. It started in 2006 and it is run by The Adventurists. In autumn 2009 about 60 teams drove in two weeks over 3000 kilometers from golden beaches of Goa to the majestic foothill of Himalayas in Pokhara, Nepal. Our crew (for the first time Czech) Majda, Roman and Filip named The Rickshaw Redemption crossed 3300 kilometers and managed to fund rise £1095.23 for two charities - The Frank Water and Maiti Nepal.
On the exhibited photographs we have tried to capture our experiences from this adventure, from India, Nepal and the most importantly from the people we have met during the trip. We had a chance to experience both countries in a non-traditional way and went through places that are not commonly visited by tourists. For local people we were even more exotic than they were to us. Well, who of them had ever the chance to see white woman driving colorful motor rickshaw before?
All of the exposed photographs are on sale. Collected money will be donated to The Himalayan Cataract Project, where they will be used for cataract operation or other eye surgery that help to regain sight to blind people in Himalayan area. The price for a photograph is $20 which is the same as the price of the surgery. It it possible, of cause, to contribute any other amount. For more information visit http://www.cureblindness.org/.
For ordering contact me directly. The life is not easy in developing countries and being blind it is almost hopeless.
Thank you.
ROUTE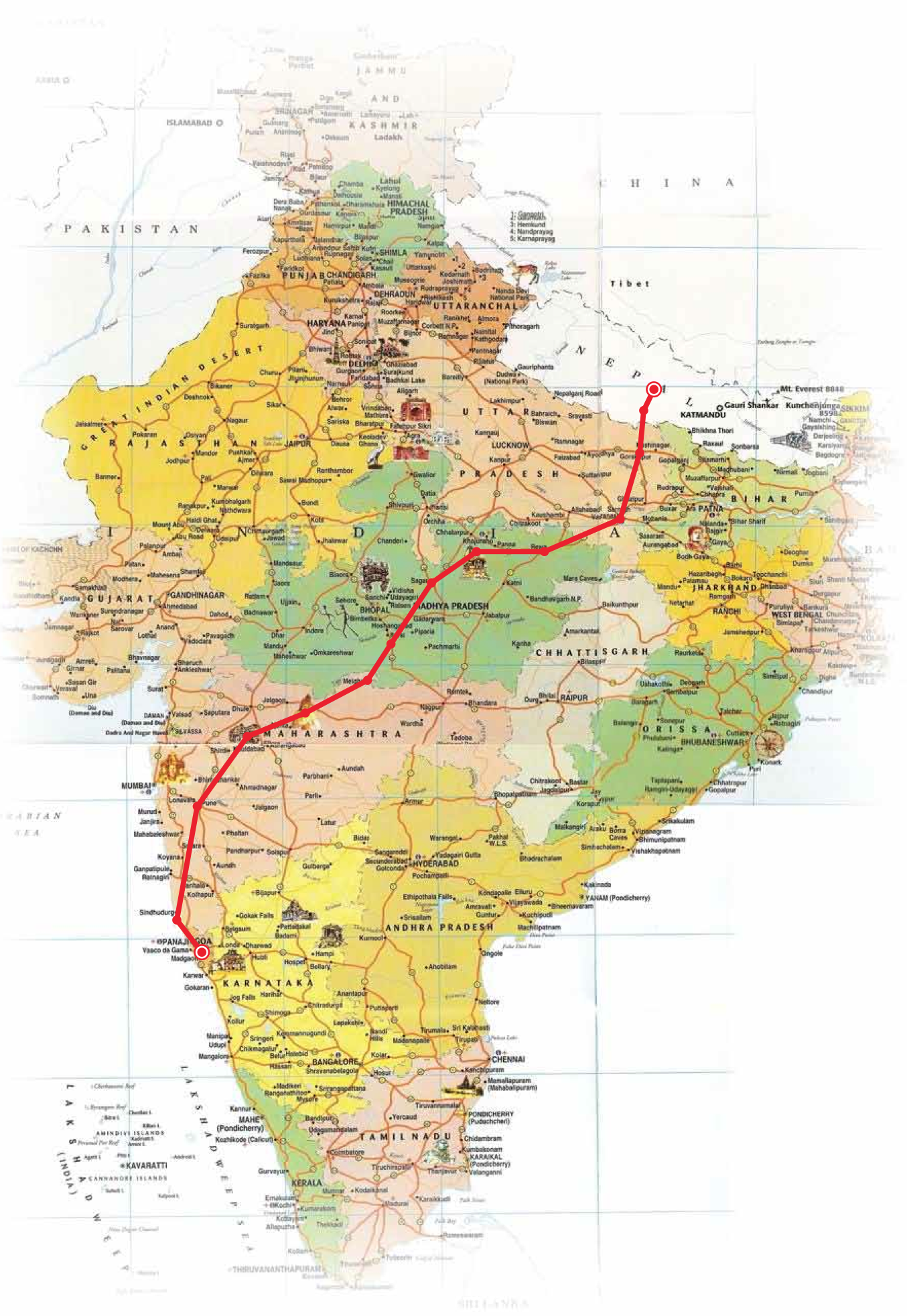 GALLERY
ACKNOWLEDGEMENT
For received help we would like to thank to:
Mila Costa van Westerop, BR • Bob van Westerop, NL • Hariadi Budaya, ID • Lee Mitchell, UK • Casper Prins, NL • Peter Krootjes, NL • Stefan Verhoeff, UK • Jillis Mani, NL • Rob Schuurbiers, NL • Ben Immanuel, UK • Sebastian Glania, PL • Danny Tucker, UK • Stephanie Feracci, FR • Elvin Pryadi, ID • Andreas Wuest, CH• Claes Jeppson, SE • Frans Craandijk, NL • Eric Cramer, UK • Charlotte Bunkel, UK • Marc Hauber, NL • Jessi Boutenweg, NL • Ivo Kendra, SK • Virginie Battu, FR • Jacquelini Dos Santos, BR • Adhi Kartolo, ID • Richard Cornelius, NL • Arjan Holtkamp, NL • Epson Sales Admin Team, NL • John Kidney, CZ • Igor Minar, SK • Mags Hurn, USA • Monika Křikavová, CZ • Ida de Groot, NL • Ladislav Durchánek, CZ • Subra Kumaraswamy, IN • Lenaïg Richard, FR • Bob Soeters, NL • Alena Stavinohová, CZ • Karen Kim, USA • Adela Blattná, CZ • Elena Zedginidze, GE • Josef Ledvina, CZ • Petr Nový, CZ • Bas Losekoot, NL
PARTNERS